---
Consorting
This edition of Consorting is sponsored by...

---
Consorting
February 1997 -- Volume VIII, Number 1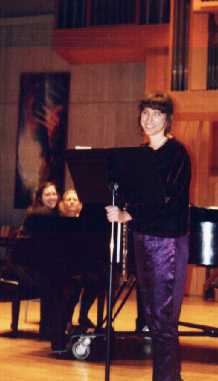 Flutist Karen Kevra finishes performing music by Gilles Yves Bonneau at the Burlington concert of the FourScore Festival of New Music by Vermont Composers.
---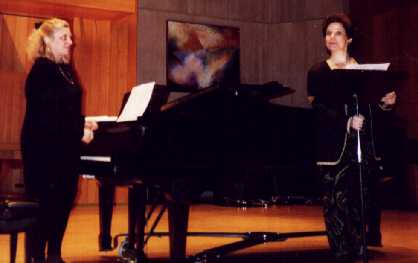 Lisa Jablow and Paula Ennis Dwyer. Lisa mugs for the audience after performing a series of art songs by Vermont composers.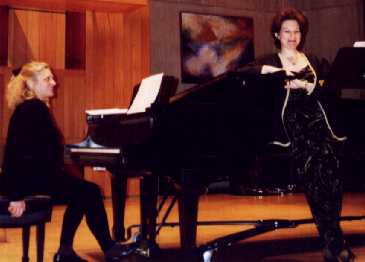 ---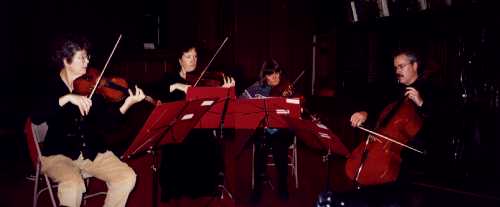 The Bella Rosa String Quartet performs in southern Vermont in this composite photo.
---
---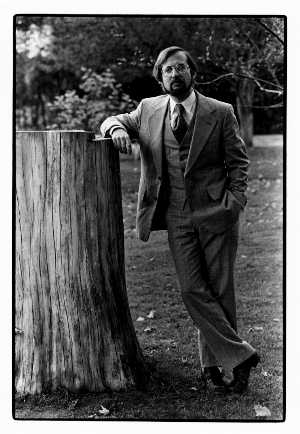 Director's Report
Four Score & Beyond: 1996 in Review, and Ideas for 1997
by Zeke Hecker
&nbsp Happy New Year, everybody. Much else is new: David Fuqua is our new editor of Consorting (thanks, David!), relieving Dennis Báthory-Kitsz after many extra innings (thanks, Dennis!). Larry Read has stepped down as Director, having agreed to take the role for a year during which he led us ably (thanks, Larry!) thus catapulting me into the position of Acting Director, even though I've never been much good at acting or directing.
Four Score Festival
Our major achievement in 1996 was FourScore, the fall festival of music by Consortium composers spread over four programs, one each in Brattleboro, Manchester, Montpelier, and Burlington. From my perspective (though hardly an objective one) there was much to praise: lots of good pieces representing a couple of dozen composers and various media, including electronic and improvisatory; consistently fine performances by Vermont singers and instrumentalists (several of whom were joining us for the first time); good publicity; good reviews by Joe Schaaf (Bennington Banner) and Jim Lowe (Barre Times Argus); generous financial support from the Vermont Community Foundation, First Vermont Bank and BankNorth Group, and Friends of Music at Guilford; collaboration with such important Vermont presenters as the aforementioned FOMAG (thanks, Don McLean!), the Manchester Music Festival (thanks, Michael Rudiakov and staff!), and UVM (thanks again, Larry!); canny budgeting that left us financially solvent; effective house management and hospitality; a couple of large and enthusiastic houses.

Not everything was wonderful, of course: too few submissions of scores in several categories led to imbalances in programming, with some composers overrepresented and others neglected (partly from time constraints, partly the result of performers' choices); there was a limited range of musical styles, with a dearth of "cutting edge" material for instrumental and vocal forces; a couple of programs went way over acceptable length; a couple were poorly attended; some composers whose works were being presented didn't show up. We did well; next time, though, we'll do better.

It's astonishing to recall what our plucky little organization (with a total annual budget that wouldn't keep most arts groups in coffee and doughnuts) has accomplished during its brief few years. We've had large festivals in Burlington, Putney, Montpelier, Middlebury, and Woodstock, as well as the peripatetic FourScore. We've brought together scores of Vermont composers, and their scores. (Just a little levity, there. Sorry.) We've midwifed hundreds of performances of new and recent works, introducing them into the repertory of dozens of fine singers and players. We've established relationships with such important presenters as the ones named above, as well as the Vermont Symphony Orchestra, the Vermont Contemporary Music Ensemble, the Craftsbury Chamber Players, Sara Doncaster's ambitious Warebrook Festival, WVPR, and many others. We've cultivated new audiences, new venues, new commissions. We've increased Vermonters' awareness of the the wealth of creative musical talent in their own neiqhborhoods. We've assembled an aviary of birds who don't ordinarily þock together: composers amateur, professional, and academic; traditionalists and iconoclasts; purveyors of electronic music, performance art, keyboard improvisation, singing-songwriting in contemporary idiom-as well as the usual bleary-eyed strict-notationists (like me) in European/American modernist mode.

Where do we go from here?

Some consensus emerged during an informal meeting in January at the Tunbridge home of treasurer Don Stewart. We're pursuing (cautiously) nonprofit status. We're seeking new grant sources. We're saying a reluctant goodbye to the large festivals of the past, given their logistical demands and the unpleasant realities of arts funding at the millenium. Now that our music is "out there" among audiences and in the repertory of performers, we're going to encourage its continued dissemination by offering to co-sponsor programs that feature music by CVC members. The Consortium itself will present periodically a "sampler" program of moderate length, representing as full a range as possible of works by CVC composers, repeated in various locations around the state. We'll try to increase our presence in the media, especially radio, through local and statewide stations as well as nationally if (with our endorsement, among others') Dennis Kitsz and David Gunn get national distribution of their interview show.

What do you think of all this? Tell Consorting.

Here's what else you should do:
Keep writing, performing, and recording music.
Inform Consorting of all your activities, and get the Consortium involved in your events. Let's help each other by supplying artistic support, recognition, even coffee and doughnuts (see budget statement above).
Pay your 1997 dues. It's a new year, so we all owe twenty-five bucks. If you have let your membership lapse, then relapse it.
Encourage your friends to join: composers, music-lovers, fellow-travellers.
Write for Consorting: essays, letters, autobiographies, manifestos, recipes.
Join the board, and offer your candidacy for such positions as director, treasurer, and membership chair. Many of us hold these positions by default. It's time to shake the tree (thus supplanting the ornithological metaphor).
When we organize our next CVC presentation (i.e. the "sampler" bruited above), send your music. The more we get, the better programs we can make.
If any (or all) of this is unsatisfactory, change it. CVC is our organization, uniquely inclusive and democratic (I would say closer to anarchic, actually); it's got a track record, a mailing list, a newsletter, stationery, and money in the bank. What more could you ask?
OK. Ask.

Go to top
---
VMTA Composer of the Year
Invitation to Vermont Composers
The Vermont Music Teachers Association is commissioning a piece to be premiered at the Fall 1997 Quad State Convention to be held in Maine. The Quad State Convention combines the efforts of Vermont, New Hampshire, Maine, and Massachusetts.
We invite you to apply to be considered for the VMTA Composer of the Year award and cash prize of $600. As the Vermont winner, you would be eligible for consideration in the Music Teachers National Association's Distinguished Composer of the Year Competition, which promises an award of $2500 and a performance of the winning work at the next MTNA national convention.
To apply, please include:

A cover letter, stating your interest in being considered for the 1997 Composer of the Year, and an indication of the performance medium for which you intend to compose.
A current resume.
A cassette tape and score(s) of on or two representative works. These will be the basis on which the winning composer is selected. Subsequently, the winning composer will compose a new piece for the premier performance at the Quad State MTA Convention.
A self-addressed, return postage paid, large padded envelope for the return of materials.

Your application packet must be postmarked by March 15, 1997, and sent to Patricia Bergeron, President VMTA, 166 West Street, Essex Jct., VT 05452.
The VMTA Composer of the Year must agree that the premiere of the work will be at the Quad State convention to be held at the University of Southern Maine, Gorham, on October 25, 1997.
When considering the piece you will premiere, please bear in mind who the performer(s) will be at this premiere. The VMTA will not be able to hire performers. The composer is responsible for providing performers and their transportation to the performance.
The commissioned work should be a maximum of approximately 10 minutes in length.
The VMTA Composer of the Year may not win two consecutive times. However, he or she may apply again after that. The selection committee formed by the VMTA will review applications and select a winner by sealed ballot. The winner will be notified by letter by April 15, 1997. The $600 honorarium will be presented to the winning composer at the premiere of the composition.
If there are any questions regarding the information above, please contact:
Patty Bergeron, President VMTA at 878-9873, or
Sara Krohn, Immediate Past President VMTA at 362-7049.

Go to top
---
Young Composers Conference: Festival of the Human Voice II.
by George Todd and Bill Harris

Drawing from the tremendous resources of many disciplines both on campus and off, The Festival of the Human Voice II is a gathering of students and entertainment and academic professionals involved in all aspects of composing, recording, and performing vocal music. Student and faculty participants from Middlebury, Bennington, Bard, and Dartmouth Colleges will present their compositions. Lectures and performances by a distinctive group of professionals from the world of vocal music will round out this exciting program. Members of the College and Middlebury communities are cordially invited to attend all workshops and concerts, which are free. We celebrate the human voice, our universal tool of expression!

Su Lian Tan of Middlebury's Department ofMusic is spearheading a collaborative weekend gathering of entertainment and academic professionals, as well as students, involved in all aspects of composing, recording, and performing, vocal music.

"All the music performed is to be as new as possible," Tan says. "We'll have folk, opera, arrangements of jazz standards, voice with electric bass music hot off the presses."

Students and faculty members from Middlebury, Bennington, Bard, and Dartmouth colleges will present selected compositions of the last year, and a top-notch group of professionals will lecture and perform. All members of the town and gown communities are invited to attend the free lectures, workshops, and concerts in the Young Composers' Conference: Festival of the Human Voice II.

The March weekend offers a stimulating and densely scheduled program of events. The Friday evening concert features Huun Huur Tu, a vocal and instrumental group from Tuva, Siberia; Saturday night's concert, under the direction of Middlebury College Orchestra conductor Evan Bennett, includes excerpts of Ned Rorem's War Scenes, with David Yee, baritone, and Daron Hagen, piano; arrangements by Middlebury students Amy Wlodarski '97 and Jeremy Davidson '97, as well as students from other colleges, of Claude Debussy's Arriettes Oubliés; Su Lian Tan's arrangements of popular songs for female trio; and the Vermont premiere of Daron Hagen's Songs of Madness and Sorrow, with Paul Sperry tenor, and 14 players. Sunday afternoon's concert presents excerpts from Dear Youth by Bard's Daron Hagen; electronic works by George Todd of Middlebury and Jon Appleton of Dartmouth; excerpts from Gimpel the Fool, an original opera by Middlebury students; and other selections.

Lectures take place throughout the three-day conference: George Todd wlll speak on the voice and electronics; Robert Pack will talk about the relationship between words and music; Daron Hagen will discuss the marriage of pop music and operatic techniques in his opera Vera of Las Vegas; Lowell Liebermann will discuss the premiere by the Opera Company of Monte Carlo of his full-length Picture of Dorian Gray; Ted Levin from Dartmouth, along with members of Huun Huur Tu, will present a lecture-demonstration on the relationship of vocal music and ecology; Paul Sperry, tenor, who has commissioned a number of vocal works, will discuss his collaborations with composers; and Frances Richard, director of the Concert Music Division of ASCAP, and her associate Cia Toscanini (yes, the maestro's granddaughter) will discuss the intersection of art and commerce.

Members of Thomas Fellowship join the students and faculty of the Department of Music in serving as hosts throughout the weekend as Middlebury presents this diverse and respected group of movers and shakers in the world of vocal music. Full details of times, places, and subjects of each workshop, lecture, and concert program are available in a brochure; request one by calling (802) 443-5221.
YOUNG COMPOSERS CONFERENCE: FRIDAY-SUNDAY MARCH 7-9, 1997

DAY ONE
10:00 am        Opening Address and Welcome.
                John McCardell, President, Middlebury College.
                Center for the Arts Concert Hall

11:00 am        Lecture 1: The Voice and Electronics.
                George Todd, Middlebury Music Dept.
                Center for the Arts Rehearsal Hall (room 221)

1:00 pm         Lecture 2: Contemporary Grand Opera. 
                Lowell Liebermann discusses the premiere by the 
                Opera Company of Monte Carlo of his full-length 
                Picture of Dorian Gray.
                Bowker House

2:30 pm         Lecture 3: Ted Levin from Dartmouth, 
                along with singers from Tuva, Siberia
                will present a lecture-demonstration on the 
                relationship of vocal music and ecology.
                Center for the Arts Concert Hall

4:15 pm         Lecture 4: Commissioning and Premiering.
                Paul Sperry, who has premiered a vast amount of 
                vocal music, discusses his collaborations with composers.
                Center for the Arts Concert Hall

Followed by:    Cocktails at Bowker House

8:00 pm         Concert 1: Huun Huur Tu will perform vocal and 
                instrumental music from Tuva, Siberia.
                Center for the Arts Concert Hall


DAY TWO
10:00 am        Lecture 5: Origins and Assimilation.
                Su Lian Tan and Edward Herbst discuss the marriage 
                of indigenous musics and western techniques.
                Bowker House

11:00 am        Lecture 6: Pop Music and Opera.
                Daron Hagen discusses the marriage of pop music and 
                operatic techniques in his opera, Vera of Las Vegas.
                Bowker House

1:30 pm         Workshop 1: [Duets and Trios] with composers from Bard,
                Bennington, Dartmouth, and Middlebury, including Pete 
                Rodriguez and Scott Gendel from Bard and Dan Mohr 
                from Bennington.
                Bowker House

3:15 pm         Lecture 7: Performance Rights and the Vocal Composer.
                Frances Richard, Director of the Symphony and Concert 
                Division of ASCAP and her associate Cia Toscanini, 
                discuss the intersection of art and commerce.
                Center for the Arts Concert Hall.

7:00 pm         Lecture 8: The Marriage of Works and Music. 
                Robert Pack discusses the relationship of words and 
                musical form and reads some of his poems.
                Center for the Arts Concert Hall

8:00 pm         Concert 2: Large Ensemble Concert featuring Ned Rorem's 
                War Scenes  (David Yee, baritone and Daron Hagen, 
                piano), Su Lian Tan's arrangements of popular songs (female 
                trio), Claude Debussy's Ariettes Oubliés
                (arrangements by Gilda Lyons from Bard, Michelle Dorvillier
                and Phil Salathe from Bennington, and Amy Wlodarski and Jeremy
                Davidson from Middlebury, as well as composers from Dartmouth; 
                sung by Beth Thompson Kaiser), Daron Hagen's Songs of 
                Madness and Sorrow (Paul Sperry, tenor and 14 players; 
                Vermont premiere). Concert conducted by Evan Bennett.
                Center for the Arts Concert Hall


DAY THREE
9:30 am         Sacred Choral Music. 
                As part of the usual weekly service, the Middlebury College
                Choir, Emory Fanning, conductor, performs sacred music by 
                American composers. Program includes: Kyrie from Mass,
                Op;. 84, by Vincent Persichetti; Collect, scored for tape and 
                choir, by Leslie Bassett; Psalm 67, by Charles Ives; and 
                Agnus Dei, by Richard Felciano.
                Mead Chapel

10:45 am        Concert 3: Compositions with Bard, Bennington, Middlebury, and 
                Dartmouth composers, including works by Amy Williams, Bennington 
                90 and Stephen Siegel; Lia Khler singing one of the Sphinx's Arias 
                from Enesco's Oedipus.

1:00 pm         Concert 4: Excerpts from Gimpel The Fool, an original opera 
                by students from Middlebury; New Works by Benjamin Milstein, Sam 
                Provost, and Gilda Lyons from Bard; Dear Youth, by Daron Hagen
                (performed by Su Lian Tan, Carol Christensen, and Daron Hagen); 
                and works by Jon Appleton of Dartmouth and George Todd of Middlebury.
                Center for the Arts Concert Hall


Go to top
---
Tuba Music to the Heartland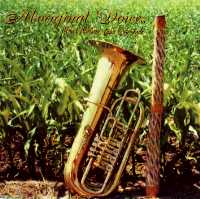 Mark Nelson's new CD "Aboriginal Voices", produced by Good Vibrations/RJR Digital in Bonita, California, will be available in mid-October or so for $15.00 plus $2.00 shipping which includes Spiritual Alloys for Tuba and Vibraphone by Erik Nielsen, Brillenbass for Tuba, Celeste, and Cymbals by Thomas Read and Three Furies for Solo Tuba by former Vermont composer James Grant. "Come out and support your fellow Vermont Composers," says Mark. The ordering info is:
"Aboriginal Voices" CD recording featuring Mark Nelson, Tuba
Price: $15.00 plus $2.00 shipping. Make checks out to Mark Nelson. Shipping mid to late October.
Write to Mark Nelson, School of Music, Millikin University, 1184 W. Main St., Decatur, IL 62522-2084
e-mail: mnelson@mail.millikin.edu
Program: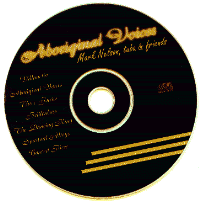 Villanella for tuba and piano by Walter Ross
Aboriginal Voices for tuba and tape by Neal Corwell
Three Furies for Solo Tuba by James Grant*
Brillenbass for tuba, celeste, cymbals by Thomas Read*
The Dancing King for tuba and tape by Jesse Ayers
Spiritual Alloys for tuba and vibraphone by Erik Nielsen*
Concertpiece for Tuba and Piano by Libby Larsen
* Vermont Composers

Go to top
---
Treasury Report, February 1997
by Don Stewart

At this moment, our balance is $902.61. That sum includes dues paid for '97, and what we were able to carry forward from '96 activities. Just a few good members have paid dues ($25 each and every year) for 1997. Our ability to press on with activities is heavily dependent on individual dues. At this moment, no grants are in sight. In the next newsletter I'd like to present a very inclusive listing of current paid-up memebers. An interesting note: ASCAP (of which some of us are members) just paid three years' dues : '95, '96, and '97. I am obligated to report that ASCAP also suggests that CVC purchase a license to cover the concerts we gave/will give. (In our continued interest, all presentors of concerts should be licensed.) I have not purchased this license, and have suggested to ASCAP that they first license several other concert presentors in Vermont; I gave them a list. But I should also say that our efforts have several good supporters at ASCAP. As an incorporated tax-exempt entity, CVC is obligated to file a IRS report, and I am doing so. I continue to work on our IRS recognition as a 501c3 organization. Newt made this harder, I fear. The report of last year's activities will get to the Vermont Community Foundation this week, I hope. Please do speak up if you know of any funding possiblities. I will do the follow-up if appropriate. Respectfully, Don Stewart

Go to top
---
Listkeeping Note ... New -- January 1997
Check your mailing label. If it's wrong -- name, address, expiration -- or if you're not getting a newsletter and know you're a current member and should be receiving it, please contact our new listkeeper, David Gunn, 7 Huntington Place, Waterbury, Vermont 05676 wheezle@maltedmedia.com.

Go to top
---
Editor Request ... New -- January 1997
The next deadline for Consorting is February 1. I will forward material to our new editor, and keep posting information at our Consortium website (http://kalvos.org/consort.html). Please send material to: David Fuqua, email to highland@sover.net

Go to top
---
Next VCME Concert Date ... New -- January 1997
Next Vermont Contemporary Music Ensemble next concert date is April 6, 1997, Sunday at 3 pm, at St. Paul's in Burlington. The program will be the 10th Anniversary Concert of the ensemble. They will perform music from their commissions over the years: Don Jamison's Imaginary Sunrise; Jim Grant's Dawnwalk and Aubade; Ed Knight's new Colic Frolic; David Gunn's Cowbellies and Help Me Rondo; T.L. Read's Light After Light, first movement; two of Allen Shawn's Seven Poems; and the first part of Dennis Báthory-Kitsz's A Time Machine. For more information, see the VCME's home page or contact Steve Klimowski.

&nbsp:The VCME is also searching for a new name! Suggestions to date have been VCX, Nevara, and others. Send your ideas to Steve.

Go to top
---
Seventh Annual Deep Listening Retreat ... New -- February 1997
with Pauline Oliveros and Heloise Gold in the Sangre de Christo Mountains of New Mexico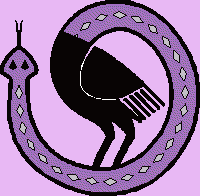 The Pauline Oliveros Foundation is pleased to announce the Seventh Annual Deep Listening™ Retreat with Composer Pauline Oliveros and T'ai Chi, Taoist and Creative Movement specialist Heloise Gold at the Rose Mountain Retreat Center in the Sangre de Christo Mountains of New Mexico July 13-18, 1997. The Second Annual Advanced Deep Listening Retreat follows from July 20-25. The advanced retreat is for those who have completed at least one Deep Listening Retreat at Rose Mountain.

The first week-long training is designed to awaken creativity and a sense of well being through the meditative exploration of listening and sounding, and to learn flexibility in as many forms of listening as possible. Listening and sounding is complemented by gentle creative movement and exercises. Participants may also begin the three year Deep Listening Certificate program to qualify for teaching. Two more advanced retreats and two year long home study projects based on the retreat work are required for the certificate.

Deep Listening Retreat participants are not required to be musicians. The exercises are designed to facilitate challenge for each individual at her own level of understanding and creative experience. This Retreat is for anyone interested in expanding and deepening respect and appreciation of an inner music and the possibilities for expressing it: musicians and artists interested in expanding their understanding of sound; meditators interested in enhancing their depth of practice through listening; teachers who want to encourage appreciation for listening in their students; and those interested in well being, relaxation, excitement and connection with others and the environment.

Rose Mountain Retreat Center is situated 8,000 ft. up in the pristine Sangre de Christo Mountains of New Mexico. Camping is encouraged, with optional space available for indoor accommodations and participants are provided with healthful, vegetarian meals. The beauty and tranquillity of the center rests on its isolation, simplicity and low-impact relationship with the environment. Far removed from the sounds of urban life, Rose Mountain provides a rich quiet for deep listening.

The Pauline Oliveros Foundation, Inc., is a non-profit organization based in Kingston, NY. 1997 marks its twelveth year as an organization committed to the support of the creation and dissemination of new work in music, literature and performance. locally, nationally and internationally.

For more information, please contact the Pauline Oliveros Foundation, Inc., at (914) 338-5984, Fax (914) 338-5986 or E-mail: deeplisten@aol.com or sandee8103@aol.com Address: PO Box 1956 Kingston NY 12401

Go to top
---
On Analysis
by William Harris

I have always been interested by Schenker analysis of music, after a protreptic from Larry Read on Salzer's development and interpretation of Schenker ideas, I plunged into this area again and burned some midnight oil with a stack of formidable reading. Some things were so good that I cannot help commenting; other aspects do not seem pertinent to modern composition. Putting together my thoughts as a way of clarifying myself, I come up with an approach for my own use, based indirectly on Schenker's visual graphing system.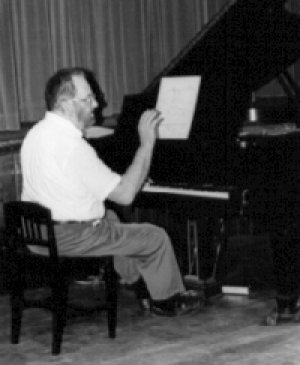 A quick look at Schenker's Five Graphic Music Analyses with introduction by Felix Salzer (Dover reprint 1969 from the 1933 edition from the Mannes College of Music) shows a brilliant visual way of approaching music. Not only does a passage have a natural and intuitive beginning and End, as every teacher inculcates, but there are inner sections which fold out, and within each are smaller coherences, down to slurs and even ties. Understanding the building blocks of a passage, from minor phrases to the overall contour is essential for sensitive interpretation, and Schenker has laid out a method of visual patterning to show both the macro and micro structure at one glance. Actually it takes a lot of glances, but if you look carefully it is all in there.
This was especially interesting to me because for years I was doing a very similar poetry graphing for literature students, with events contoured on a ten foot long roll of 12-inch paper in colored lines, the vertical axis representing strength of effect and the horizontal axis representing time. When more than a handful of the "contour lines" congregated about a given point, we always found there a special focus of intensity, a poetic node. The students made their own graphs, which opened their eyes to what was going into good poetry, but my colleagues passed the wall where our streams of graphs were posted with a sneer and never had a notion of what we were doing. So with Schenker, with a novel and complex approach of this kind one can easily be set off miss the point.
Reading the detailed commentaries in Salzer's Structural Hearing (2 vols. 1952, Dover 1962), one comes to the conclusions that:
Music can be taken apart this way, but probably not put together thus, as Salzer openly admits. This is a method for analysis, not for composition.
The approach to the leading of inner voices, brilliant as it is, is harmonic and based on examples from the Eighteenth and Nineteenth centuries. Detailed, terribly precise and academically professional, this type of analysis does not apply to music outside its sphere. But the overall sense of form and orientation is generic, fascinating and well worth study.
In order to clear my mind, I started putting together a different system for my own use, but within Schenker's notion of micro-to-macro in the framework of a graphical layout. This is a beginning, so I will compress my thinking into a few paragraphs:

Starting with a general music base rather than a harmonic predisposition, I state:
Music is composed of tones and of non-tones, which are empty spaces. (I avoid the word "note" which refers to a mark on paper rather than sound.)
A tone can be followed by another tone or by a space.
Tones and spaces can have varying lengths, which when taken in a series will produce rhythm.
Tones in a matrix of rhythm are heard as "tone-series" or voices, which will often be taken as what we call melodies.
Arrays of voices in the same time-space produce two very different sorts of polyphony:

Dynamic polyphony in which voice-leading rules, all voices being theoretically equal although some may be taken as dominating for special effects.
Static or block polyphony, in which tones are intended to sound simultaneously, producing chordal effects. This is quite different from the designed chords which are simply tones occupying the same space.

Tones progress in a time-frame, varying in both pitch and duration simultaneously. Pitch can go up, down or repeat. Durations can be located on a binary framework by halving, as we conventionally do in Western music, or there can be a free time designation based on real-time.
In close formation, tones can be seen as forming scales, which can be eighth-tones, quarter tones, chromatics, diatonics, whole tones, or arpeggiated series. In contra-distinction, non-scalar series do form the fabric of most music, offering many melodic options for the ear.
Tones stand at the basic structural level, but they cannot exist without further definition as to:

Register, or where the tones falls in the range of human hearing, with fundamentals from 60 Hz to near 3500 Hz. This is a basic factor, like as pitch but involving timbre.
Amplitude or loudness, from barely perceptibly to thunderous. This is a variable and secondary factor.
Timbre, or the display of partials of the sound over the spectrum of hearing, which defines the musical instrument used, leads to the art of orchestration. This is very important in composing music, but in a sense secondary, since it comes after the initial definition of tone and register.
Salzer's Harmony may be limited and historically based, but harmony does exist naturally in music. If tones are simultaneous, we have either harmonic chordal displays, or if sequential, voices leading in and out of harmonic arrays. If two or more tones are leading in time, they can progress in and out of each others' "envelopes", or they can be separate and detached and in a sense "syncopating" harmonically either accidentally or intentionally. But memory will associate dynamic tones over a considerable passage of time, and consider them part of overall structure.

Summary: Certain basic features must exist. There must be tones and optionally spaces. There must be more than one tone, thus series or voice or melody-line, which will have some sort of rhythm, stretching from perfectly even to incomprehensibly variable. Register will exist as a variant of pitch, since mono-tone music is invariably monotonous. Right after this we will want to specify the kind of sound, that is instrumentation and orchestration.

Now we come to the critical area. Salzer's harmonic spectrum has at its core a small cluster of tone-relationships, the beatless octave, relatively pure fifth and fourth, rich and buzzy third/sixth, while the rest fall in the class of the so-called dissonances of various sorts. Triadic at heart, this layout is beautiful, and has served the West well for centuries, but after the turn of this century, it was felt to be restrictive in a culture where everything else from Einsteinian relativity to Cubism was going through radical change.

Look for a moment at the intervals of the scales we use in the West. The octave was known from antiquity for its peculiar quality of beatlessness, in Just Intonation fifth and fourth shared this quality, adjusting by ear for ensemble playing. In the 14th Century, the Church finally permitted use of thirds and sixths, which had been outlawed because of their disturbing, high beat rate. With the development of equal temperament for piano and organ, small amounts of beat were introduced for fourths and fifths, slightly enriching these intervals (at the cost of the old purity). By the 17th Century, thirds/sixths with their fast and exciting beat rates, were established as central to music which became triadic by rule. An open octave or open fifth/fourth were not to be used without a major/minor third inserted, and we became used to this as The Sound of Music. On the one side of this musical spectrum stood, aloof and unused, the pure octaves, just fifth and fourth. The mid-range of triadic combinations was now basic, to be pointed-up here and there with seconds in a triadic display, or for momentary passing effect. On the other end of our spectrum stood the dissonances, the major and minor seconds, the tritone, timbral clashes, and arpeggios of fourths as a sort of scale replacement -- all used most cautiously in the last century, but coming to the fore with this century's New Music, with its anti-triadic obsessions.

Two tone harmonies, simultaneous or sequential, can range from pure and beatless in their charming emptiness, through the rich, chocolatey, piled-up thirds and sixths, on to the world of dissonance which can be sly and intuitive, dynamic and shocking, or as novel to our ears as a melodic run of parallel tritones. Register and timbre from many instruments complexify this greatly, so it is no longer a question of what series of Schoenbergian notes we use, but a matter of how wide our spectrum of pitch, register, instrumental timbre, and neo-harmonic beating-richness can be. Add to this the tone-slides of the violin, trombone or synth., and the quarter tones of Indian music, and we have more than enough for New Music in New Directions.

But form remains. There is still beginning and end, even if they don't sound like it any more. There are still scale series, and chordal effects even if they come from voices bumping each other in time. And there are micro-relationships all over the page of score which build into musical paragraphs, and finally define the total musical display, as in Schenker's overall, condensed Ur-linie. Schenker said, you do not compose to this Ur-linie, rather it is the analytical statement of what an intuitive musician with Improvising Mind (it is his word here, not mine) fits together with craft as his work.

Turn to Schenker's graphical display (Five Graphic Music Analyses, ed Salzer., 1933, Dover reprint 1969) with its wonderful sense of inner structure and overall form. Here we can see the analysis of where the voices come from and where they are leading to, and what inner relationships they have, but in a specialized way. Things were seen by Schenker as forever referring to a triadic display or listed as dissonant, that is, outside the harmonic series (the minor second, the tritone, distant parallel fifths). But they now can all be taken as the tones of Conscious Design and Intent. Scales built on fourths, or pentatonically, or a Lydian sequence are open for our use. Nor do we have to end a piece with a dominant-to-tonic resolution, or even a tonic-like finale. We can flirt with tonic for a while, then end on the seventh, effectively. Tones four octaves apart have strikingly different timbral properties.

We have to rethink the whole gamut of available beat-relationships, which become available as we leave the tempered piano and organ for wind instruments, string and synth. These Neo-harmonic relationships become the basis for a new kind of analysis, but one which we can still insert within the framework of a Schenkerian visual and graphical display. There is a reason for use of graphic display, as Salzer notes: There are relationships which the ear hears well, but the eye understands quite differently, and in some ways more coherently.

I am not thinking of abandoning Salzer's harmonic analysis. It would be the worst kind of snobbery to think that Modern Music must construct its melodic-notions, as often happens, out of continual minor seconds and augmented fourths. To outlaw a major triad from new music, would be like rejecting the reds and yellows from a painter's palette. By expanding our notion of sound, we can use, with relish, the traditional harmonic world , and at the same time work with sound-relationships which Classical composers could not have imagined or heard.

Would such mixed music, spanning in its tone-relationships from Gregorian through developed Diatonic and on to the options we have at hand, sound odd and idiosyncratic? It is to be hoped so, because the Greek word idio-syncratic means literally a private-mixture, a personal way of putting things together. In a highly social world where everyone, including many a composer, is busy trying to look like everyone else, having a Private Mixture in mind is perhaps the most important thing one can do in so vital a discipline as the art of music.

Go to top
---
The Frog Peak Collaborations Project: An Invitation, September 11, 1996 -- Still active -- January 1997

Frog Peak Music (A Composers' Collective) invites all composers to compose a short piece (about 1 minute long) based on a 66 second soundfile of a text written and read by Chris Mann. Frog Peak will produce a CD compilation of these pieces.

To receive the source material
via the internet: A 66 second (about 6 MB) mono, 16-bit, AIFF soundfile may be downloaded from the web at the following sites:
on DAT: Send a DAT tape (15 minute tapes are fine!) to Larry Polansky at Frog Peak Music. Please write "Frog Peak Collaborations," your name and address on the blank DAT, and include return postage.

Please copy this soundfile and invitation freely to other websites, hard disks and digital media.
To submit finished pieces
Send DAT tapes of (approximately) 1 minute pieces using only this source material to Frog Peak Music. The format must be 44.1, 16-bit, stereo AIFF. Send as many pieces as you like. Please send the complete title of your piece, your correct name and address, and any notes on the piece in electronic format accompanying the DAT (Macintosh preferred).
We will try to put as many pieces on the CD as we can. Composers will retain all rights to their own materials, and will receive two free copies of the final CD.
The text
(The reason that something is an example, a fold (how many does it take to define a problem? (, a predicate)), an economy of virtual knowns, interrupts the idea of proof (those names of actions and events) that does a shy redundancy, a wave. Looks like a subject, but. I mean, is is-an-emergent-property-of-any-system-the-increasing-probability-of-asking-a-right-question a question (a parasite that adapts) or no, a science of quantity, a legal? And the additions? A function. Of represents. Information after all is that failure of description, an immune system a la consciousnessed, a parody (a typical number (probability is a product of real numbers), a base maybe parity in bags) that dagsas some inductive random, a negative it, sit. Like a tautology is a square of the propensity to explain any point-function as (random is just like absence) a factor (D) of phantom flickers, a sort of they-type time (it disappoints (dusts) description) of non-linear possibilities, an avvy quit. Shit. The pragmatics of ignorance - something (decorative) you do on my time (my reduction is smaller than your reduction coz I is a large number) - an abstract that, an example of itself, a me-too no-risk of refers picks up a difference on a stick (difference, the first good) and licks (self-evident (a judgement is a perfect rule)): dear sames, a limbo (game) replica in drag, as names (deduction is the administration of violence (credit is the history (interest) of words without history)): claims it (the altruist) I's about. Conspires. In (surrogate) two's. No doubt it queues.)
Frog Peak Music (A Composers' Collective), Box 1052, Lebanon, NH 03766 USA
ph/fax: 603-448-8837; email: frogpeak@sover.net
homepage: http://www.sover.net/~frogpeak/
Please distribute this invitation freely.

Go to top
---
Networking Update ... New -- January 1997
by Dennis Báthory-Kitsz

The Kalvos & Damian New Music Bazaar radio show and the on-line Bazaar it inspired have grown. The site counted over 25,000 visitors in 1996 and now includes pages on each guest composer (see the index of composers), together with their catalogs, interview clips, musical examples, biographies, and other goodies; this newsletter and special Consortium announcements; news of the Vermont Contemporary Music Ensemble, a large list of composer websites worldwide, and an extensive list of resources available for composers. The site includes photos and sound clips, together with sound players for web browsing software. Visit the Kalvos & Damian Home Page and explore more than 500 on-line pages, photos, graphics and audio clips.

Interesting place to visit: Take in the essays found at the Music Unbound site. This is a provocative locale.

Go to top
---
1997 Young Composers Competition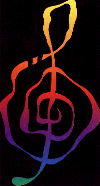 According to the brochure, "If great contemporary music is to continue to be created in America, gifted young composers must be nurtured and their work supported. With public and private funding for the performing arts diminishing, it is imperative that the business and academic communities take a more active role in encouraging the growth and development of our nation's young talent." The competition, sponsored by BMG Music Service and Williams College, "has a single purpose: to promote the creation and performance of contemporary music by today's most promising young composers."
For more information, contact Hilary Greene, Program Manager, The National Young Composers Competition, 5 Southworth Street, Williamstown, Massachusetts 01267. Telephone 413-597-3730; fax 413-597-2594; email composer@williams.edu.

Go to top
---
On June 22, 1996, at the Congregational Church in Springfield, Vermont, there was a premiere performance of Drawing on Musical Time by Larry Grover and Randy Collyer. The work is based on the idea of Moussorgsky's Pictures at an Exhibition, and presents a showing of pencil drawings (by Randy) integrally connected in their content to original, companion music (by Larry), being simultaneously heard as each drawing is projected. The performance was sponsored by the New Beginnings group.

On November 13, 1996, there was an entire program of the music of Larry Grover presented at the Faulkner Recital Hall in Hopkins Center at Dartmouth College, Hanover, New Hampshire. Larry performed at the piano, assisted by Kathi Byam (in Larry's Flute Sonata), Randy Collyer (in excerpts of Larry's and Randy's Drawing on Musical Time), and Thomas Jones, baritone, who premiered Larry's Songs of Gay Love. (Thomas Jones sang a work of Larry's when he participated in the 1994 Vermont Composers Festival in Woodstock.)

Go to top
---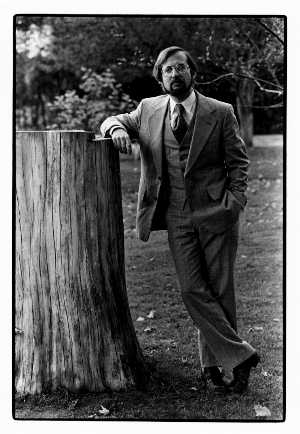 Zeke Hecker reports that he's been busy this summer completing the orchestration for his musical comedy Barrataria, based on the play The Island of Barrataria by Royall Tyler, Vermont jurist and author during the Federalist era (resident in Guilford and Brattleboro, Zeke's proud to say). Tyler is best known for "The Contrast," as well as the novel The Algerine Captive and reams of poetry, but The Island of Barrataria was virtually unknown and probably unperformed until an outdoor production in Guilford in 1976; Consortium member Don McLean, something of a Tyler scholar, was largely responsible for this revival, for which Zeke composed incidental music. It seemed to him that the play would make an entertaining musical comedy, and the idea simmered for nearly two decades, after which he hauled out the script, jettisoned all but a couple of numbers from the incidental music, and began writing two dozen new songs and and concerted numbers. That was three years ago, and now the project is nearly complete. Friends of Music at Guilford has plans to produce the work sometime within the next year or so.

Go to top
---
Lisa McCormick Releases Right Now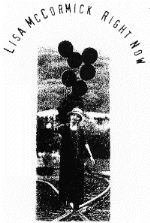 Lisa McCormick has released her new CD, Right Now, available from Rising Records, P.O. Box 327, Princeton, Massachusetts 01541, 1-800-798-8989. Lisa's upcoming concerts: October 27, Northampton, Massachusetts, at the Iron Horse, 7pm, with Jonathan Edwards. November 24 in White River Junction, Vermont, at the Briggs Opera House, 5 pm, with Jonathan Edwards. For other appearances, contact Lisa at RD #1, Box 182, Putney, Vermont 05346.

Go to top
---
Electronic Music Foundation Calendar
Note: We will no longer be publishing the EMF calendar here. Their site is very cool. Go to http://www.emf.org/

Go to top
---
Kalvos & Damian Show Schedules Tours and Internetcast
Vermont Composers are Invited to Join the Live, Spontaneous Radio Program
by Kalvos or Damian

The Kalvos & Damian New Music Bazaar -- radio show and website for new music -- has begun its 1997 travels to record interviews with composers in North America and Europe. The Bazaar is broadcast every Saturday afternoon from 2:30 to 4:30 on WGDR-FM 91.1 in Plainfield, Vermont. The Bazaar also begins internetcasting in February from its home page, http://www.maltedmedia.com/kalvos/, in RealAudio 3, a high-quality, stereo audio stream. Though the internetcasts will begin with the current shows, eventually all 90 past shows will also be archived. K&D are also preparing edited shows for radio stations in New Hampshire and Massachusetts.

Vermont composers were consistently featured in the show's first year, with more than 30 interviews, but have been sparse in 1996. Vermont composers are very much encouraged to contact the producers, Dennis Báthory-Kitsz (802-485-3972; 176 Cox Brook Road, Northfield, Vermont 05663) and David Gunn (802-244-1747; 7 Huntington Place, Waterbury, Vermont 05676). Composer interviews and music run 60 to 80 minutes on each program. Since the last Consorting, K&D show guests have included electroacoustician Marc Battier and Kitchen co-founder Rhys Chatham (Paris), artificial intelligence expert Peter Beyls (Brussels), sustained-music creator Maria de Alvear and composer/theorist Klarenz Barlow (Cologne), orchestral addict Benedict Mason (Amsterdam), eclectic chamber composer Richard St. Clair (Boston), and post-minimalist Michael Torke (New York). A special presentation upcoming on K&D's February 8 show is "Gimpel the Fool", an opera by students of Su Lian Tan of Middlebury. The opera, complete with 16 instrumentalists, will be performed live in the Bazaar's performance studio at WGDR. Michael Torke was recorded in his apartment in New York City. New York visits also included groundbreaking electroacoustician David Behrman, opera composer Daron Hagon (who will be at the upcoming Middlebury vocal music festival), creator of computer-generated rock music Nick Didkovsky (Dr. Nerve, coming to Dartmouth April 5), eclecticist Jeff Harrington, electroacoustician/improviser Tom Hamilton, performance artist Peter Van Riper, chamber composer and quasi-pop performer Eve Beglarian, computer composer Chris Koenigsberg, and eclecticist Joseph Celli.

A tour to Toronto is also scheduled, where K&D will be joined by a wide range of creative expression represented by Gary Barwin, Bill Gilliam, Elma Miller, James Tenney, John Oswald, Linda Catlin Smith, and Udo Kasemets. Other composers are currently being scheduled for the Toronto visit.

Finally, European interviews in March will include Frederic Rzewski, Tom Johnson, Georg Hajdu, Karlheinz Essl, and Arthur Sauer, and there will be return visits with Anne La Berge and Richard Tolenaar in Amsterdam, and Rhys Chatham, Eliane Radigue, and Marc Battier in Paris. These five composers will be joining the Vermont Web Project, mentoring Vermont composition students through live, on-line chat and Midi file exchange.

Again, Vermont composers are encouraged to join the K&D show, whose schedule is open beginning in April. The composer-hosts can also be reached by email: Dennis (Contact Form) or David (wheezle@maltedmedia.com).

Keep in touch with the Bazaar at its new, easy-to-remember URL, http://www.maltedmedia.com/kalvos/.

Go to top
---
List of Consortium Members
Members' addresses and phone numbers are only provided with the printed version of the newsletter. Please contact David Gunn. This list was updated October 6, 1996.

Go to top
---
Consorting
Published by the Consortium of Vermont Composers
Zeke Hecker, Southern Director and President
Lisa Jablow, Northern Director
David Fuqua, Editor
Don Stewart, Treasurer
David Gunn, Listkeeper

Board: David Gunn, Craig Hanson, Bill Harris, Zeke Hecker, Lisa Jablow, Dennis Báthory-Kitsz, Maria Lattimore, Ed Lawrence, Peggy Madden, Don McLean, Erik Nielsen, Bea Phillips, Thomas L. Read, Don Stewart, Gwyneth Walker, Batya Weinbaum.

Go to top
---






---